To find out more information about the demisexual community, we are collecting the 7 specific facts you should know. If a demisexual has created a strong emotional bond with someone, they will experience sexual attraction to that person. In serious romantic relationships, demisexual is more common. Demisexual does not imply that you have half-sexual or incomplete sexuality. Demisexual is not sexually attracted to people of any gender, but they may be sexually attracted to those they share a strong emotional bond with. We'll help you with valuable facts about the demisexual community below.
1.Demisexual is sometimes referred to as "prudes."
Using the term "prude" to describe demisexual is just one of the many problematic labels that people use to describe people who don't have much sex on a regular basis. When it comes to sex, though, there is no such thing as "average." There are those who abstain from having sex for religious or moral grounds. Some people, such as demisexual, may just be uninterested in sexual activity. These designations are not only wrong but also improper.
2. The stranger's sexual attraction is felt, but it is transient
Demisexual is attracted to a variety of things. Primary and secondary sexual attraction are the two types of sexual attraction. Most people notice a person's physical appearance or the way they carry themselves initially regarding their main sexual attraction. Other people's personalities and the way they connect with them play a role in secondary sexual attraction. Demisexual is more prone to secondary attraction in relationships than heterosexuals. However, this does not imply that demisexual is blind to other people's attractiveness. They are aware of other people's appealing qualities, but only for a brief period.
3. Sleeping together is preferable to having sex
The concept of "sleeping together" without sexual contact is even more appealing. More than the actual act of sex, demisexual enjoys establishing love and intimacy. Cuddling or gradual intimacy are simple physical actions of touch that make their relationship more desirable.
4. Demisexual yearns for a relationship, but not necessarily one that involves physical contact
Demisexual differs from asexual. It's not that you aren't attracted to others or interested in romantic relationships; however, while physical touch may arouse you, it won't turn you on completely. Feeling a meaningful sense of connection and desire requires that emotional component.
5. Demisexual is more likely to date their buddies
You've heard a lot of dating gurus caution about "falling into the friend zone," yet that's exactly where you want to be! The only meaningful relationships you've had started off as platonic friendships, where you got to know someone well before things unexpectedly turned passionate. There's no chance it would have worked out if the same friend had hit on you in a bar. But a few months spent hanging out with pals and discovering what makes them tick? It's game time.
6. Demisexual doesn't understand the "hook-up culture."
You don't fit in with today's hook-up culture. While your friends believe that a night out isn't complete unless they have a make-out session at the bar or at the very least get a phone number with the potential for future fun, you'd be perfectly content just chilling in a quiet corner and chatting with friends or getting to know a quirky stranger, with no interest in anything more than a handshake.
7. Fearless when it comes to committing
Commitment is one of the most crucial aspects of any relationship's success. Demisexual is usually not frightened of commitment and regard it as a privilege to finally find someone to whom they can devote their lives.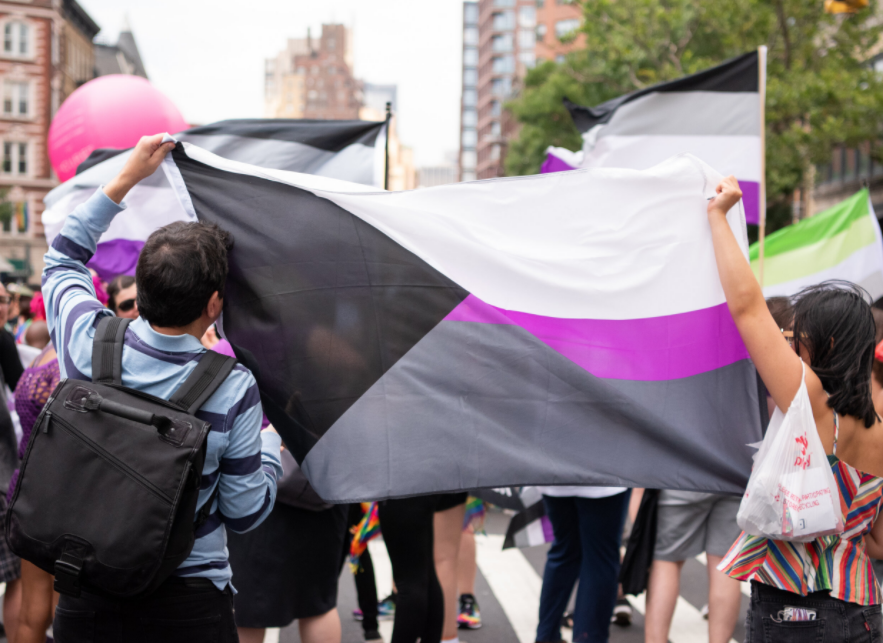 The 7 specific facts posted about the demisexual community are just part of what you need to know about them. We want the Demisexual community to be more connected with the people around them instead of being stigmatized. You can fully support the activities of fighting for the Demisexual community in particular and the LGBT community in general through the available merchandise of our Demisexual Flag store.